Description
Crochet & Amigurumi Course – Beginner Level
CROCHET 
Crochet is the art of using a crochet hook to interlock loops of yarn to make beautiful items like garments, accessories, and dolls. It is no longer a hobby for just the old folk, as an increasing number of younger people have begun to take up crocheting. The amount of patience, concentration, and attention to detail that goes into a crocheter's work make every piece unique. The craft of crocheting is fun and anyone can learn to do it.
COURSE 1 (FOR BEGINNERS)
This course is for anyone who is absolutely new to crochet. Here, you will learn all the basics for beginning your crochet journey. At the end of the course, you will have all the basic knowledge you require to complete one special project!
What you'll learn:
How to choose hooks and yarns, and the proper ways of holding them to start crocheting.

Basic crochet stitches

How to understand crochet terminology and read basic crochet patterns

How to increase and decrease stitches

One special project – coasters/fingerless gloves/beanie hat.
Number of classes: 8 (1 hour each)
COURSE 2 (FOR AMIGURUMI BEGINNERS)
Amigurumi is a Japanese word for crocheted/ knitted dolls. With the most basic crochet knowledge, you will learn how to make your own amigurumi in this course. At the end, you will complete the course with a special project. 
Required pre-knowledge: Basic crochet knowledge – mainly slip stitch and single crochet.
What you'll learn: 
How to choose the right yarn and hooks for amigurumi

The magic circle

How to read basic amigurumi patterns

How to change yarn colors in amigurumi

Increases and decreases (both standard decrease and invisible decrease)

How to make basic amigurumi shapes

One special project – bunny/doll.
Number of classes: 8 (1 hour each) 
Crochet Kit: Things Required (students have to get them)
Crochet Hook (preferably between 3.5mm to 5mm for starters)

Yarn 

Tapestry needle

Clippers/scissors 

Stitch markers (optional)
Payment
Domestic Payments – For Indian Customers with valid Indian Billing Address and Indian Bank Account/Card Holder: The Fees will be on INR plus GST per lesson or block(s) for each learner. Please choose PayU Money Payment gateway for making the payments at the checkout page.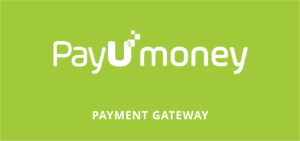 International Payments – For Foreigner (Non-Indian) Customers with Foreign Billing Address and Foreign Bank Account/ Card Holder: The Fees will be automatically converted and shown in foreign currencies such as GBP, USD, or Euro per lesson or block(s) for each learner. Please choose the PayPal Payment gateway for making the payments at the checkout page, you can use your Credit Card even if you don't have a PayPal account. Please note, we don't have the option of too many different currencies at the moment.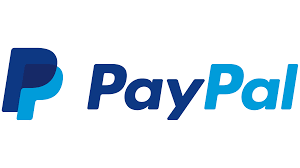 Refunds
No Refunds will be made once the payment is made. Read T&C for more details, Click Here
INR – India
GBP – UK
THB – Thailand
USD – USA, Philippines, Malaysia, Singapore, Nepal, Bhutan, Indonesia, Vietnam, Canada
Euro – Austria, Belgium, Denmark, Estonia, Finland, France, Germany, Greece, Iceland, Ireland, Italy, Latvia, Lithuania, Luxembourg, Malta, Netherlands, Norway, Poland, Portugal, Slovenia, Spain, Sweden, Switzerland
If your location is not included in the above list, do send us an email at team.talentze@gmail.com
How The Course Sign up / Booking Process Works
Talentze.com is a live e-learning platform, which provides one-on-one music lessons, various trendy and specialized courses, and unique art classes to learners of different levels. Here is the step-by-step guide for booking the Crochet & Amigurumi Course.
Step 1: Visit our site and read all the details, we believe it is important for you to know all about us and our service before you book the lessons/course.
Step 2: Choose the subject (instrument/Dance/Crochet etc.) you wish to learn and click on it. Or simply click on the 'Book Lesson' page from the menu bar, and check out the page of your subject. 
Step 3: Browse the Instructors offering lessons on the page, check all the details – the bio, description, etc. Also, choose your Currency based on your location such as INR, GBP, USD, or Euro.
Step 4: Now, choose the number of lessons / particular course you like to book/sign-up from the Booking/Fees Structure section, and then, go to the Fee Structure and choose the preferred Batch/Lesson Schedule. This section will vary based on the respective subject/lesson/course, so please follow as you find the options there. For example, booking a Piano lesson and signing up for the Crochet course will have completely different booking patterns/options. 
Step 5: You can choose to pay monthly or more at a time as it is given for different subjects/courses/lessons. Once you are done choosing the option, click on 'View Cart' and follow up with the payment procedure as you do on any online booking platform.
Step 6: Please read the Terms & Conditions before making the payment.
Step 7: While filling up your name, email, and address, etc. details, please mention your Skype ID/Google Meet ID in the additional information section. It will be helpful for us to share the ID with the tutor without asking you or calling for the same. Once you make the payment, you will receive an automated mail with the 'Order Processing' status. This means we have received your payment confirmation and initiated the process.
That's it, the booking should be done. Once we receive the payment confirmation notification from our payment gateway partner, we will mail you the Contact Details of Ms. Vitsino to your email address which you have provided us while filling up the name, billing address details while making the payment. You are requested to communicate with her as soon you receive the mail. It is very important for you to provide us an active email address along with an active mobile phone number, so we can communicate with you if needed. We wish you a very happy and meaningful Learning experience through our online studio. If you have any questions, please mail us at team.talentze@gmail.com
Please Note:
📣 Learners who have an Indian billing address, and an Indian bank account/card may book the lesson in Indian Rupees, GST would be added at the payment page.
📣 Foreigner (Non-Indian) Learners who do not have an Indian billing address and Indian Bank Account/Card have to book the lesson in USD, GBP, or Euro as it will appear on the payment page before making the payment.
📣 All the Slots for Booking are based on the Indian Standard Time (IST).
📣 Any cancellation within 24 hours before the lesson/slot time will be counted as a paid lesson.
📣 You are requested to communicate with the respective teacher at least 24 hours before and share your Skype/Google ID with him/her.
📣 Please read the Terms & Conditions before making the payment, Click Here
📣 For our Privacy Policy Click Here